Kate Middleton y el príncipe Guillermo han arrancado la época navideña de la mejor forma posible: Uniéndose a los voluntarios que se dejan la piel en estas fechas. Los Duques de Cambridge han grabado el especial 'A Berry Royal Christmas' junto a la leyenda de la cocina Mary Berry, un programa que se televisará el próximo 16 de diciembre en la BBC en el que han unido fuerzas con la cocinera para preparar comida especial para esta época festiva y así agradecer a todos los que están trabajando y se han ofrecido como voluntarios durante el periodo navideño.
El Duque, la Duquesa y Mary, junto con algunos invitados muy especiales, han organizado una fiesta de Navidad para agradecer y reconocer al personal y los voluntarios de organizaciones benéficas y organizaciones que trabajarán incansablemente durante estos días.
The Duke and Duchess of Cambridge have joined forces with cookery legend Mary Berry to prepare festive food 🎄 to thank all those working and volunteering over the Christmas period. Swipe 👉 for a taster of what to expect from 📺 A Berry Royal Christmas… 1. The Duke, Duchess and Mary, along with some very special guests including @nadiyajhussain host a Christmas Party to thank and acknowledge staff and volunteers from charities and organisations who will be working tirelessly over the Christmas period. 2. At @rhswisley Mary joins The Duchess behind the scenes to learn more about The Duchess's commitment to the early years in raising the next generation of happy, healthy children. 3. The Duke and Mary visit @passagecharity, the UK's largest resource centre for homeless and insecurely housed people, which has helped over 130,000 people in crisis through its resource centre, homelessness prevention projects and two innovative accommodation services. 4. At The Brink, the UK's first dry bar set up by @actiononaddiction to provide a safe space for people who are suffering from addiction, The Duchess and Mary meet the inspiring people whose lives have been changed by the help and support of the charity. #ABerryRoyalChristmas | Monday 16th December | 8:30pm | @BBCOne Photos 📷 by @mattporteous / Kensington Palace
A post shared byKensington Palace (@kensingtonroyal) on
Los Duques se han interesado, además, por la labor de compromiso sobre todo con la infancia, cómo trabajan para lograr que los primeros años de vida de las próximas generaciones sean felices y saludables. Además, han visitado el centro de recursos más grande del Reino Unido para personas sin hogar y con inseguridad, que ha ayudado a más de 130.000 personas en crisis a través de su centro de recursos, proyectos de prevención de personas sin hogar y dos servicios innovadores de alojamiento.
🎄 We invite you to join The Duke and Duchess of Cambridge and Mary Berry as they serve a festive feast to thank those who are spending their Christmas helping others. On the BBC's A Berry Royal Christmas 📺 The Duke and Duchess are joined by cookery legend Mary Berry across four engagements as they prepare festive food for a very royal event to thank all those working and volunteering over the Christmas period…take a look at our other post to find out more. Watch #ABerryRoyalChristmas on @BBCOne at 8.30pm on Monday 16th December. Photo 📷 by @mattporteous
A post shared byKensington Palace (@kensingtonroyal) on
También han visitado The Brink, el primer bar seco del Reino Unido creado por @actiononaddiction para proporcionar un espacio seguro para las personas que sufren de adicción, donde han podido conocer a las personas inspiradoras cuyas vidas han cambiado gracias a la ayuda y el apoyo de la organización benéfica.
Para la ocasión, Kate Middleton ha estrenado un vestido que guarda un secreto muy especial: Recuerda a los que lucía Diana de Gales en los 80. Se trata de un vestido camisero de Alessandra Rich con hombros marcados, cuerpo entallado, falda midi evasé y lazada al cuello, de estampado de lunares.
Festive in Red | #KateMiddleton wore an @alessandrarich red polka dot silk dress for the BBCOne #ABerryRoyalChristmas Special.#PrincessDiana 's festive 80's version looks quite up to date, no?#KateMiddletonStyle#PrincessDianaStyleIcon#Christmas2019
A post shared byRoyal Style Watch (@royalstylewatch) on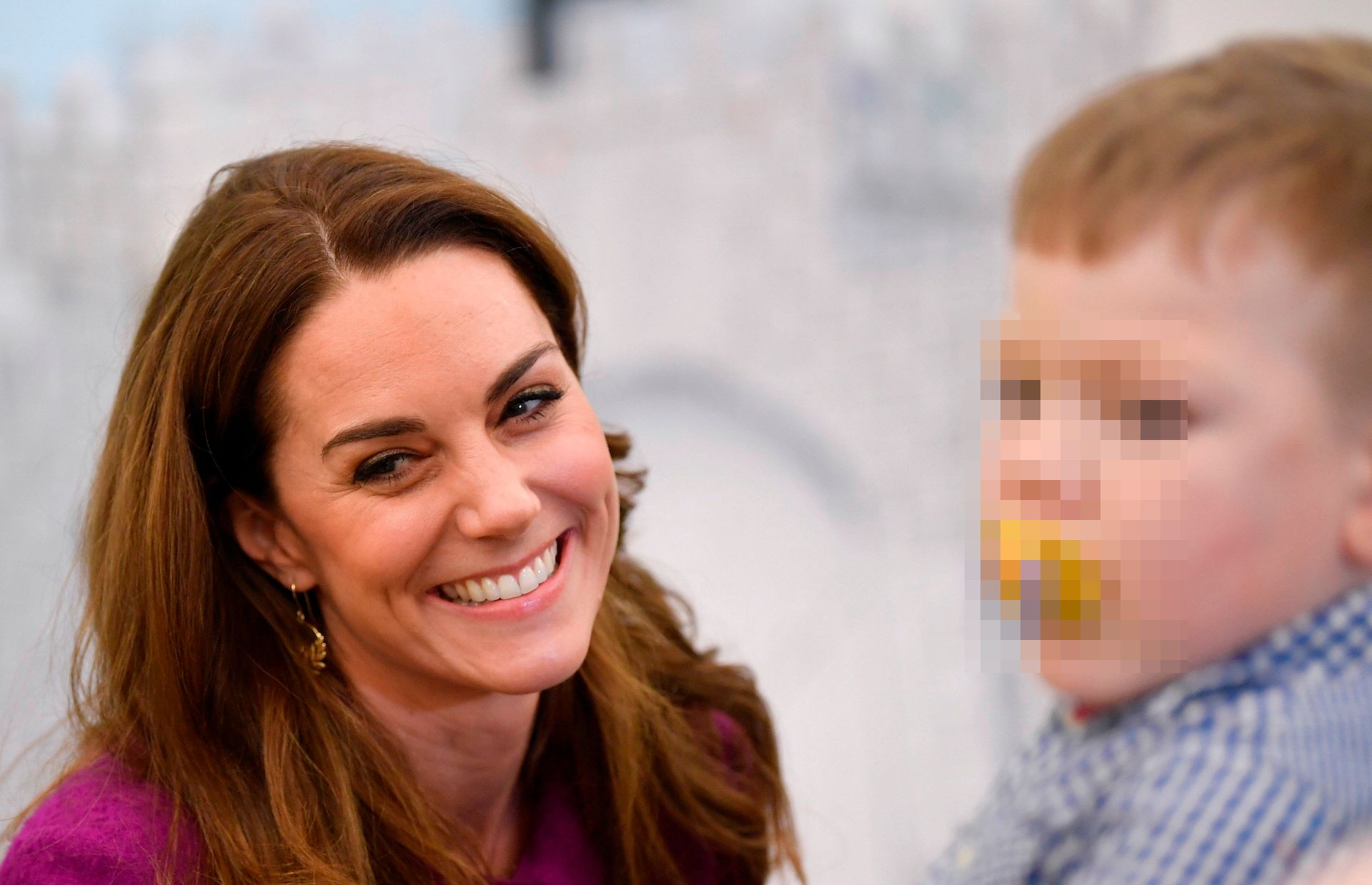 Fuente: Leer Artículo Completo